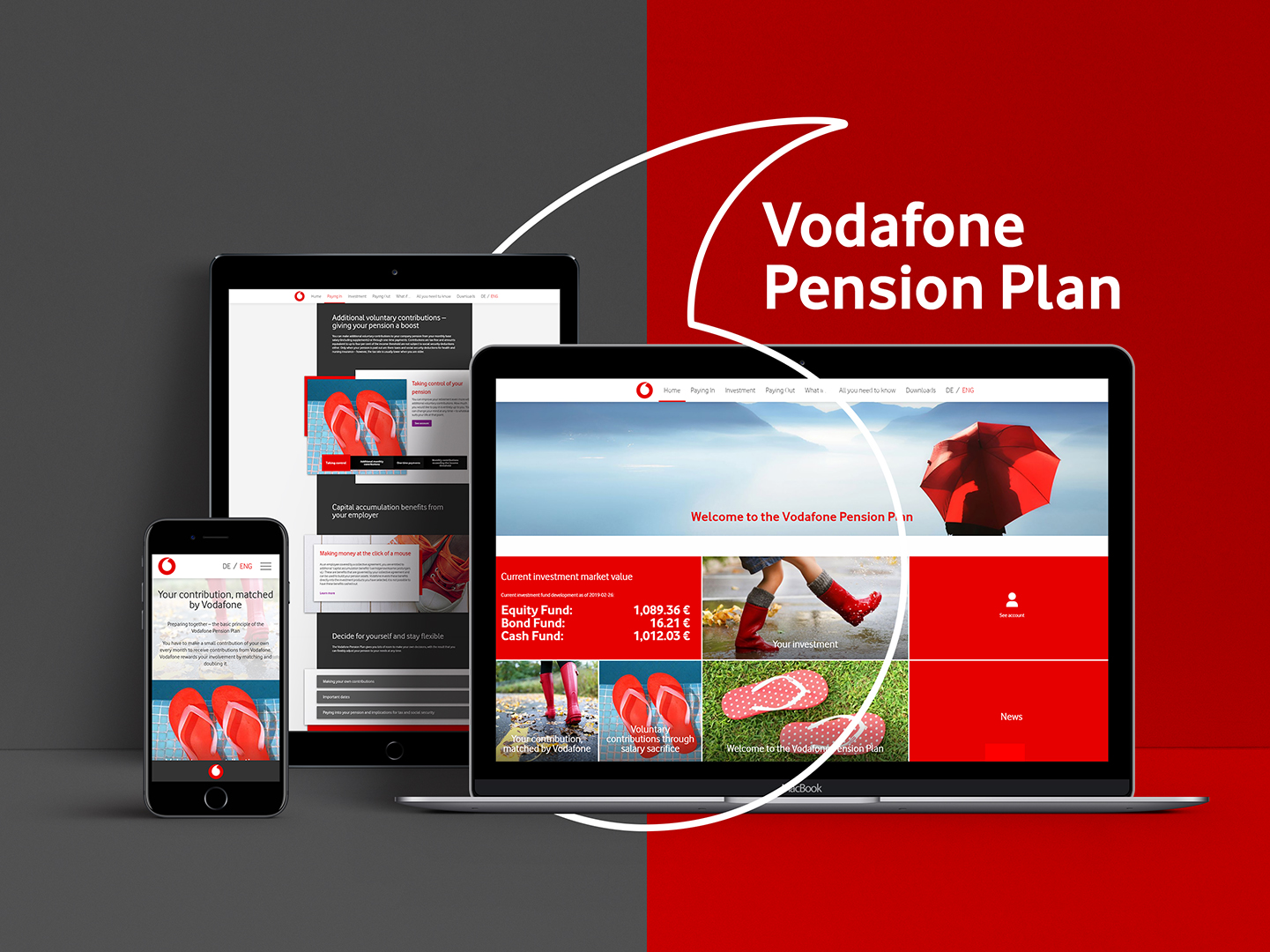 Personal responsibility, community, individual freedom
That is what the Vodafone pension plan stands for. Employees must become active themselves in order to receive a bAV from the employer. Introduced years ago, the 2018 pension plan made significant changes to the financing model. An improvement for the employees – but not easy to assess for laypersons in the bAV. The changes were therefore likely to cause unrest and rejection.

The solution: a complete relaunch of the existing microsite, combined with a reorganization of the content according to a modern design concept and an information architecture geared towards the employee.
In this way, the employees' interest in the difficult topic of bAV was increased and the consulting effort on the external hotline was reduced.
STATUS
Released
CLIENT
Vodafone GmbH (Germany)
SKILLS
UI/UX, Research, Web Design, Visual merchandising & Storytelling
ROLE
UI/UX Designer & Concept Designer
---
Research methods
Customer interviews
Market research analysis
Prototype testing
Persona
Customer journey