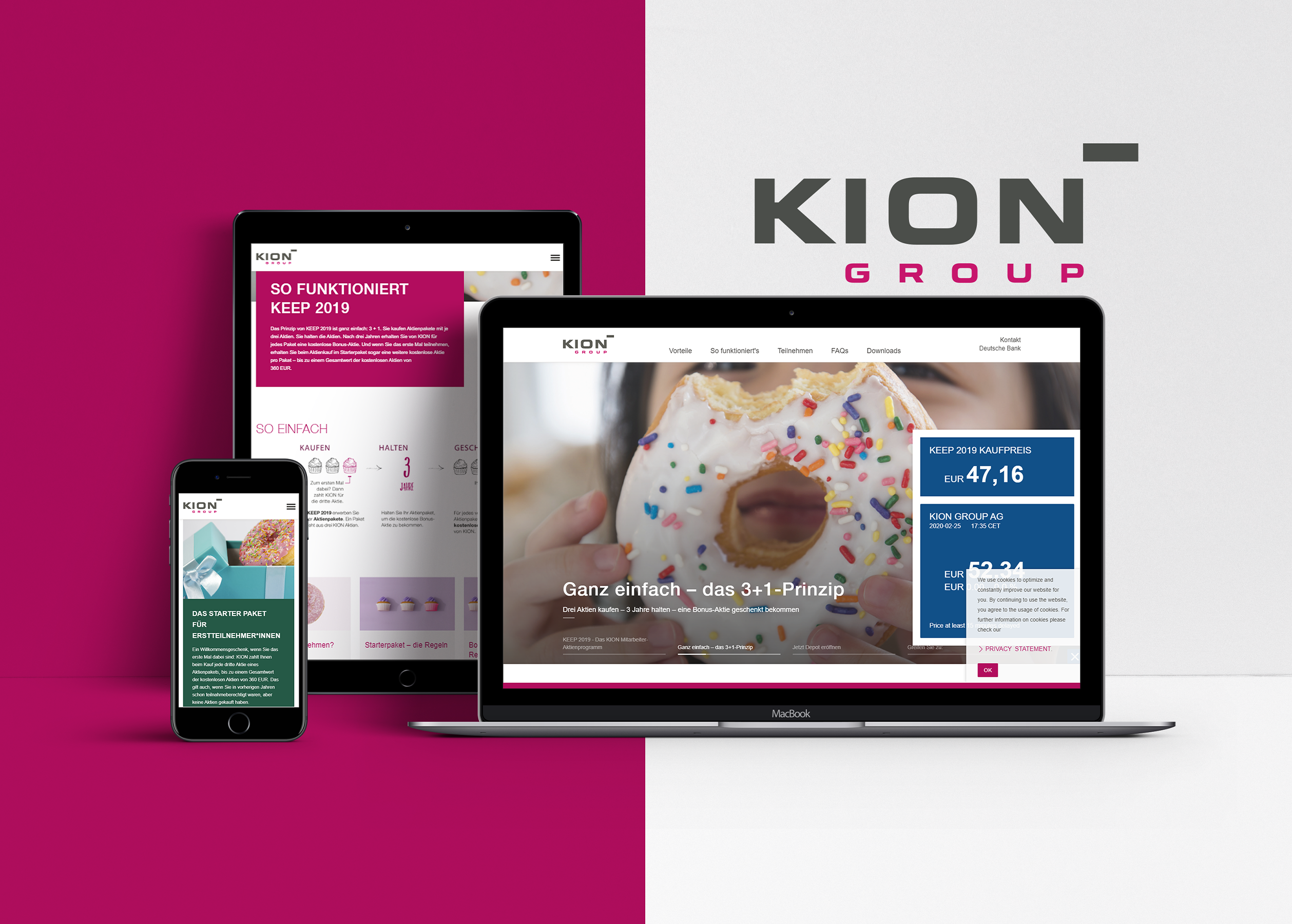 ---
STATUS
Released
CLIENT
KION GROUP AG (Germany)
SKILLS
UI/UX, Research, Web Design, Visual merchandising & Storytelling
ROLE
UI/UX Designer & Concept Designer
---
Research methods
Customer interviews
Market research analysis
Prototype testing
Persona
Customer journey
---
KEEP 2019 – The KION employee share program
A microsite in 11 different languages adjusted to the law of more than 11 countries, combined with a reorganization of the content according to a modern design concept and an information architecture geared towards the employee.
In this way, the employees' interest in the difficult topic of share, actions and investment was increased and the consulting effort on the external hotline was reduced.
By participating in KEEP 2019, you become co-entrepreneurs. You have the same rights as all other KION shareholders. But with KEEP you benefit in particular: For three shares that you buy, KION gives you an additional bonus share.